PistolPrint
You want to hide cracks on your wall, here it is:
interested? contact us.
PistolWear
If you want to be sharp dressed before playing your guitar, here it is :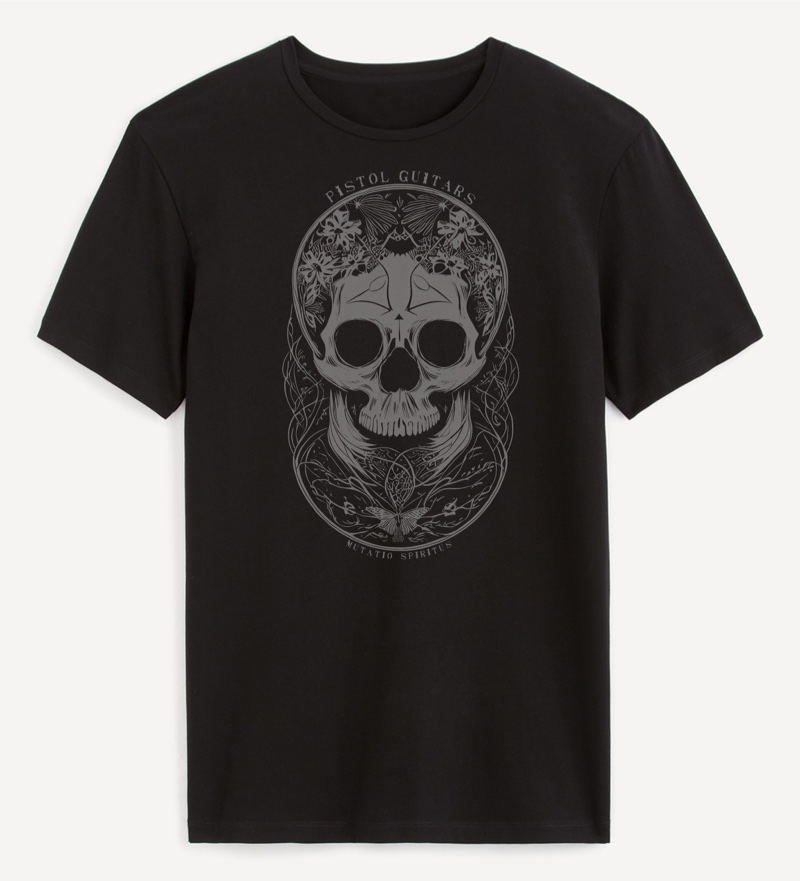 Available size S M L XL XXL, For men, women, and kids of course
Price 25 euros (+ shipping fees depending on where you live).
You want the right mediator to play the RIFF :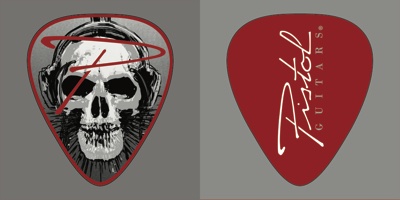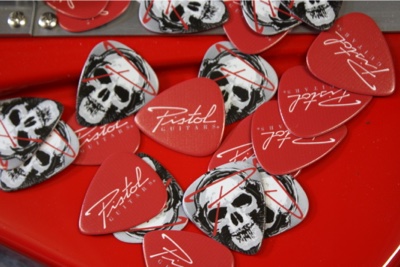 Médiator Pistol Celluloïd épaisseur 1,00 mm
Interested ? Contact us
PistolStuff
You want your artwork on your Pistol model, here it is:
As explained in the section «about», your Pistol can be entirely adapted and designed to your wishes. Here are a few examples of our creations :
Of course your Pistol guitar is fully customisable , just ask us.